The GLS (General Lighting Service) is a traditional type of light bulb that has been in use since the early twentieth century.
It has the classic, pear-like light bulb shape and its versatility means it is still one of the most popular types of light bulb available today.
---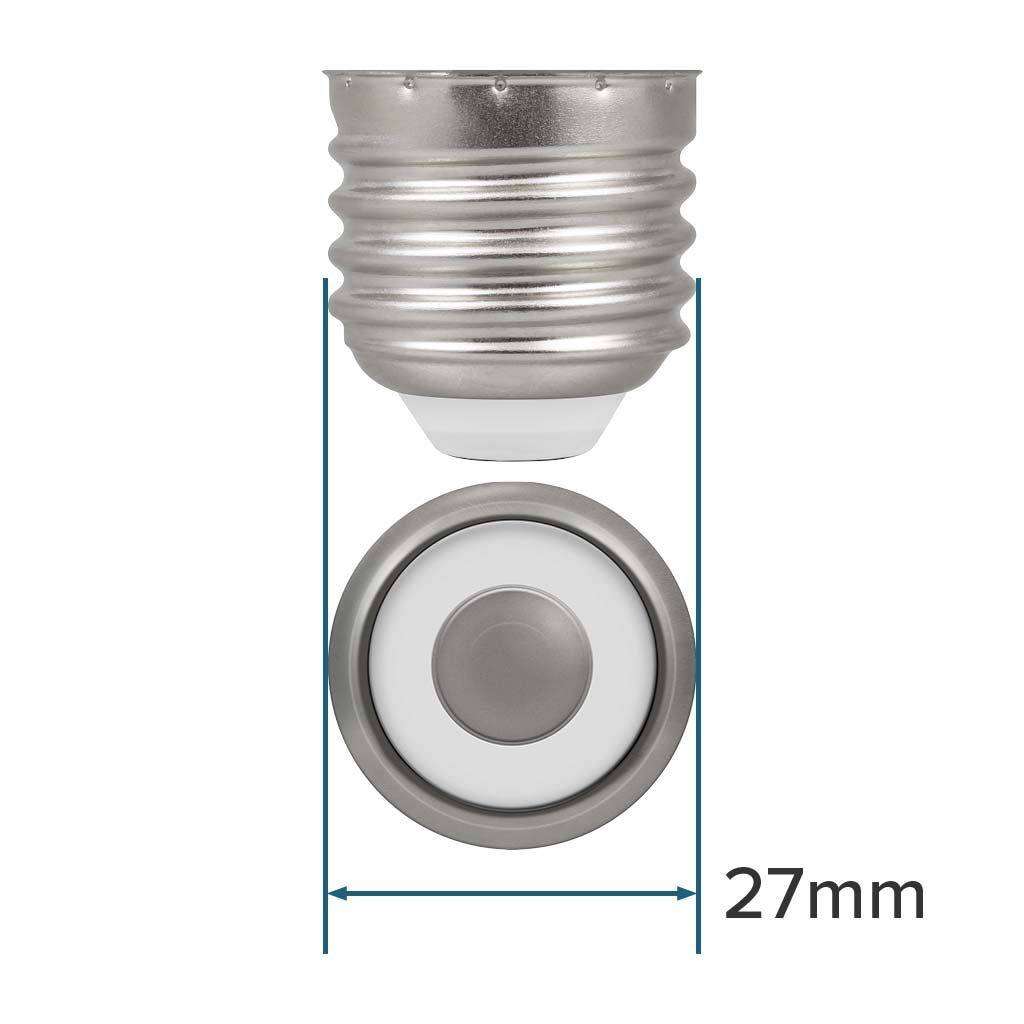 GLS light bulbs are commonly fitted with either a B22d bayonet cap (sometimes abbreviated to BC) or an E27 Edison screw (ES) base. The B22d cap is the 'push and twist' type of fitting that is used on the majority of lamps in the UK, while the E27 is the screw-in type that is more common in Europe and the US.
As GLS light bulbs are so widespread, they are available in a variety of styles. Incandescent GLS light bulbs, which have been used in homes for so long, will soon be banned in the UK under an EU directive that takes effect in September 2018. They will be replaced by energy-saving GLS alternatives.
---
CFL (Compact Fluorescent Lamp)
This light bulb was the early replacement for high-energy light bulbs, but the GLS equivalent doesn't look like a GLS at all. It is instead a narrow fluorescent tube that is turned into a compact shape (hence its name). It is designed to be a direct, energy-saving replacement for the GLS, so it is compatible with existing fittings, but it looks completely different.
---
LED GLS light bulbs
LED light bulbs have been designed to look like the incandescent light bulbs they supersede. They have the classic pear shape and as the technology develops, they are beginning to look more like their traditional counterparts.
These will often be opaque (sometimes described as 'pearl' or 'opal') and they are made out of glass or heat-resistant thermal plastic. Many have a white plastic base to hide the light bulb's componentry, but there are now models available that are completely transparent.
Look out for the distinctive yellow 'filaments' of these LED light bulbs, designed to mimic the filaments of the traditional incandescent GLS.
---
You can view our complete range of GLS light bulbs.
View our other articles and read about Candle light bulbs, Golfball light bulbs, GU10 spotlight bulbs and Globe light bulbs.